About the Sullivan Clement Agency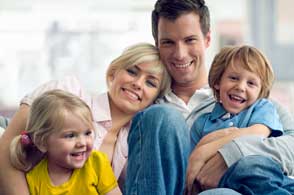 "Do unto others as you would have others do unto you." This simple philosophy has been the driving force behind the Sullivan Clement Agency since it was founded by Clark Sullivan over 40 years ago. Our current primary agent, Denise Sullivan Clement, along with our staff of dedicated agents, continues to follow the tradition laid down by her father. Our clients have commented many times how much they appreciate having an agency which treats them like family. To us, all of our clients are like our family – our agency family!
This family of satisfied clients appreciates having someone who will go to bat for them, and who will act as a liaison between their needs and the insurance company. We do not like this culture of electronic machine-operated customer service. People like having a local person they can come to and discuss their insurance needs – a person who will actually listen, a person who cares, and who will act on their behalf when they are in need.
We offer insurance coverages to suit all of your needs – home, auto, life, health, business liability, commercial packages, agriculture, etc.
The thing that sets us apart from other agencies is our firm commitment to our family of clients. This is what has made us successful, and will continue to do so in the future.
We invite you to come and be a part of our family!
"We'll cover you like the morning dew!" Clark Sullivan